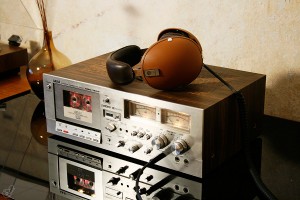 My friend's four year old daughter asked me one day what is a cassette. When I told her that how we use to listen music from cassettes using cassette recorders/players in good ol' days, she stared at me for a second, probably thinking.. 'Yikes! unlce jee you are too old.' That is perhaps the same expression that we use to give our grandparents when they blab about listening music from records.
There was time back in 80s and 90s where sound systems with bouncing light and swinging meters needles were considered the coolest thing to own. I use to have a Sony Double Cassette Recorders with 'high speed dubbing' option, sounds cool nah?… or too vintage! It was a time when Akai, Kenwood, Panasonic and TDK were the big names and no one has heard about Apple or Samsung yet. Making a mix tape was considered one of the most romantic things to do.
In this iPod and digital age, cassette may sound an obsolete medium but it still enjoys one advantage over its successor.  It was because of cassettes that we use to give a full listen to an album instead of only hearing numbers that sounds candy to our ears instantaneously. In that process use to we end up discovering and loving songs that we may have thrust aside on their first go. If it wasn't for the audio cassettes, I wouldn't have become fan of Pink Floyd, Dire Straits, Bruce Springsteen, or Pearl Jam.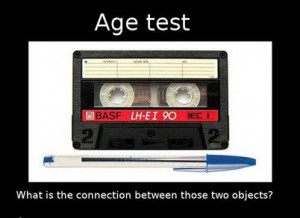 The music produced during record and cassette era had some underlying philosophy or theme that also dominates the sequence or order of tracks. It was just like writer building a story in each successive chapter. And when you have given a good listen to an album, you can just understand the artist rationale of tracks progression. If you are fan of Pink Floyd or Meat Loaf, you know exactly what I am talking about.
But time has change now. Now artist have to fight hard for grab audience who is overwhelm with information burst over the web and their interest span is increasingly getting shorter. People still listen to whole album when they like it but from an average listener perspective, we may have lost a medium that had the power to take us on whole album journey. RIP Audio Cassette!
p.s. Btw.. I still got my cassette collection intact with their covers. Yessireebob!  call me a geek or nerd but still got their covers too.